Wikipedia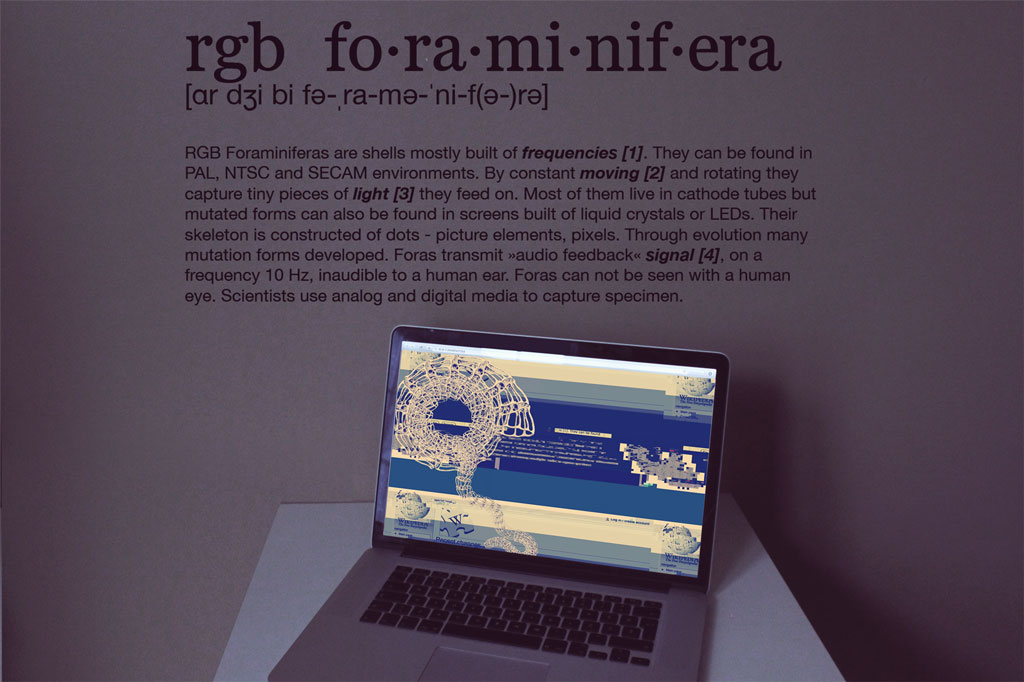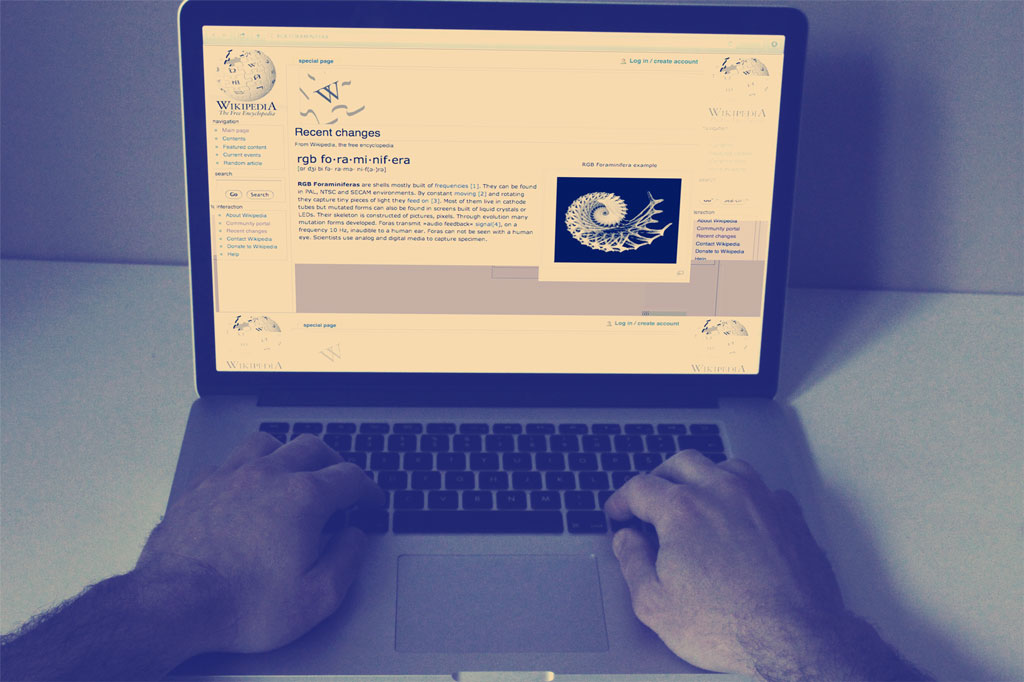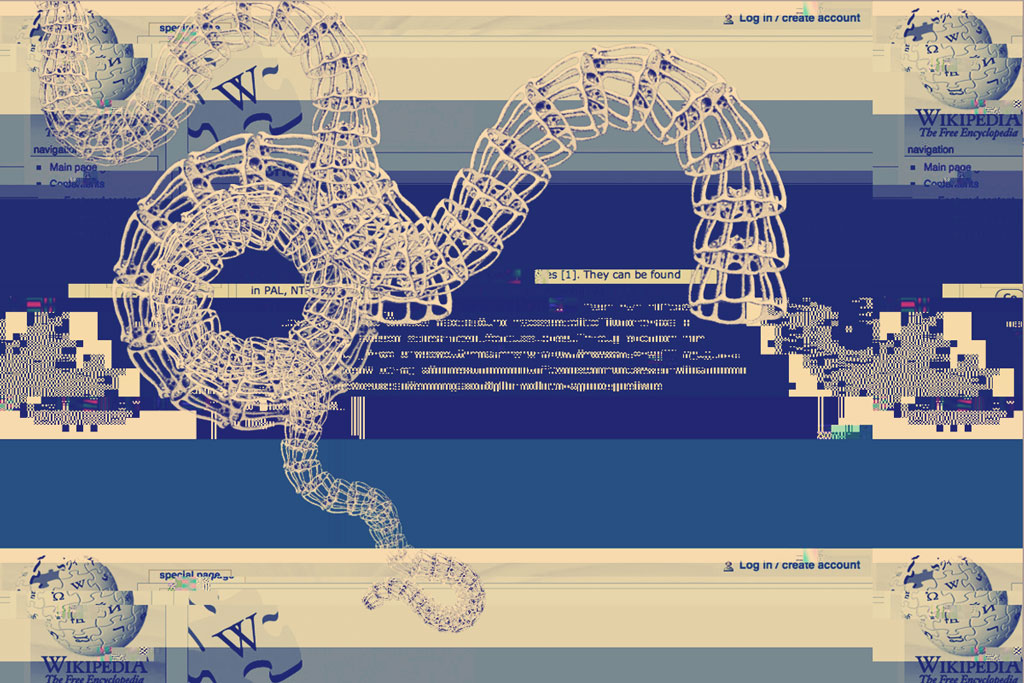 Web project Wikipedia is a direct exploitation of media manipulated information society. It raises questions about the origin, quality, identity and authenticity of the information. Who verifies the content, who creates the content?
With its very existence, and publishing of fragments of text and photos on the internet, aim to show how easy is to customize and spread the data. Fictional definition of video organisms RGB Foraminiferas is created by appropriating an existing form, and publishing to the online encyclopedia Wikipedia. Despite repeated deletion and re-publishing, a massive distribution of hypertext and images over countless interconnected website, has been inevitable.
Currently the project lives on http://www.vesnakrebs.com/wikipedia.
Interactive platform combines visual and structural form of the actual Wikipedia with aesthetics of error – glitch. Relying on its own media history (experience) the viewer is confronted with the definition of living organisms RGB Foraminiferas, and can either accept it or reject it.
This work is a part of Foraminiferas series;  Wikipedia, Microscope & Biotope